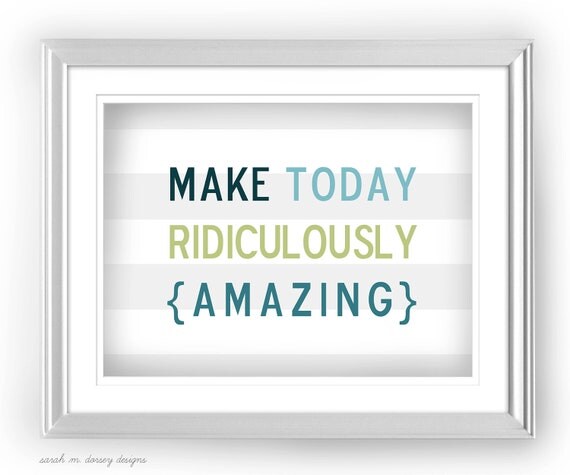 They say you should do one thing every day that scares you.
Well, today I'm living that motto to its fullest.
Today I am presenting at my first national conference.
It's for my 9-5 job, and I'll have my amazing team up there with me, but still, it's a huge deal.
I'm not terrified of public speaking, and I've become quite comfortable speaking in front of smaller groups over the past few years, but I haven't spoken to a large group (90+) on a professional, academic subject matter before. I guess there's a first time for everything.
It's all a bit strange to me because I have these assumptions about professional conferences being an elite environment with "really smart people"; a place where I don't quite fit in. They're a place I can go observe and learn and grow, but not a place where I can share ideas and help others grow.
I've been doing a lot of work with my inner critic these past few weeks to get to the bottom of this. Digging deep and uncovering where these absurd ideas of "I'm not smart enough" come from. I know they are ridiculous because, hello Ashley, you have a master's degree! And I know that I AM smart and that I DO have ideas of value to add to the discussion. I know this. Yet, I still feel like someone made a mistake and my presentation should not have been chosen because there's no way I could put together something that others would want to see. It feels impossible.
But here I am.
We flew into Indianapolis last night and today we'll sit through an hour or so of keynotes before branching off into our own smaller sessions. After lunch we'll reconvene and do one last quick run through of the material.
I'm going to do it and I'm going to be confident. I'm going to stand up there and share the research and ideas I combined into this presentation. I'm going to explain case studies and provide examples. I'm going to help other professionals learn at a national conference.  I'm going to be the woman I never thought I could be.
If you think about it this afternoon, I'd appreciate any and all good, positive, and encouraging thoughts around 3:30 pm.
If you're looking to do something that scares you and want some built in accountability and support, there are still a few spots left for the Motivation, Momentum, and Magic group. 
Print found here.